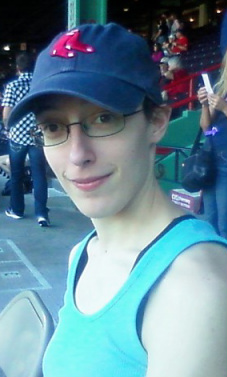 Sarah was diagnosed with Cerebral Palsy (CP) shortly after her first birthday, was able to have a normal childhood and has grown up to lead a full and successful life.

She began writing in middle school as a hobby and it quickly became a passion and career path. During high school & college she was a staff columnist & managing editor for an online magazine for teenagers.

Sarah has a bachelor's degree in Drama from The Catholic University of America as well as a two year certificate in Pastoral Ministry from the same university.

After graduation she served as a Jesuit Volunteer (JV) with Jesuit Volunteer Corps: Northwest. During that time she worked as an Operations Specialist at an Early Childhood Education Center in Spokane, Washington. It was in Spokane that she began to hone her skills as an advocate for the disability community.

While maintaining a career as a writer and speaker she obtained a Masters of Arts in Pastoral Studies (MAPS) degree through Catholic Theological Union's distance learner program.